Melissa Kim from WLBZ-2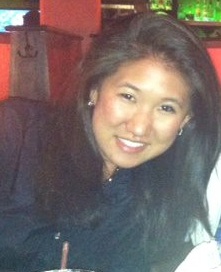 Team Fundraising Goal: $5,000.00
Total Number of Gifts: 19
Total Value of Gifts: $869.00
Please bookmark this page.
Recent Donors
Event Night Donations
Anonymous
Anonymous
Doug & Terri Winslow
Anonymous
Elizabeth Inman
Mr. Glen David Albee
Bucksport High School Football Team
Maurice Morneault
Anonymous

Full Donor List
Melissa Kim is a Sports Anchor/Multimedia Journalist at NEWS CENTER. She moved to Maine in March 2010.

Melissa was born and raised in Southern California. She graduated from The Johns Hopkins University with a degree in Political Science and speaks Korean, German and Spanish.

In her free time, Melissa writes a high school sports column for Bangor Metro Magazine and also helps coach the girls team of the Eastern Maine Youth Lacrosse League.

Melissa is an advocate for cancer research. She emceed the 2012 Komen Maine Race for the Cure in Bangor.

When it comes to dancing, she can definitely do it right when it comes to "Gangnam Style," "Chicken Noodle Soup," or "The Dougie." Otherwise, she's completely lost.

Pity votes are welcome. She isn't above that! (PS. It's for a good cause!)
---
If you think this page contains objectionable content, please inform the system administrator.